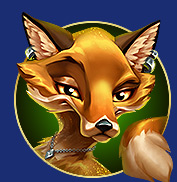 Découvrez la machine à sous de tous les férus de contes de fées et de légendes, Wild Tome of the Woods slot !
Quickspin vous offre la machine à sous gratuite Wild Tome of the Woods, un jeu aux visuels époustouflants et au concept très bien pensé et fort intéressant. L'histoire du jeu a été conçue par l'éditeur en s'inspirant de la mythologie grecque et des romans classiques britanniques.
Ce jeu casino en ligne se déroule sur une grille de 6X4 pour 26 lignes de paiement, dans une ambiance de forêt dense enchantée et de magie.
Les symboles du jeu sont conformes à l'univers de la forêt enchantée et de la magie, constitués tour à tour de Flacons d'élixir, Crikey, Eleanor et Sylvester. Eleanor (la Chouette) est le plus rémunérateur de ces symboles, avec une capacité de paiement de 16x lorsque vous l'alignez 6 fois sur une ligne de paiement. Le Wild du jeu est une Guirlande dorée, qui vous rémunère jusqu'à 20x si vous l'alignez 6 fois sur une ligne de paiement. Il peut également remplir l'écran de Wilds et activer ainsi une autre fonctionnalité. Pour pénétrer dans ce monde mystérieux inventé par Quickspin et tenter de vous y remplir les poches, il faudra prévoir entre 0.25 et 100 € par partie.
Cette option de divertissement est prometteuse, tant par ses graphismes et fonctionnalités que par les gains qu'elle propose au joueur d'accumuler. Testez gratuitement Wild Tome of the Woods ci dessus ou si vous voulez jouer pour de l'argent réel, cliquez sur JOUER POUR DE VRAI.