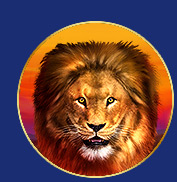 On vous invite à faire un safari en savane sur sa nouvelle machine à sous The King d' d'iSoftBet !
La machine à sous The King conduit les parieurs au cœur des savanes et forêts africaines. Sur les rouleaux, vous verrez sans surprise les symboles tels qu'un Zèbre, un Eléphant, un Yack, un Rhinocéros, et bien sûr, le majestueux Lion. Il s'agit d'un titre à 25 lignes de paiement.
Devenez l'ami de ce grand prédateur des savanes et repartez les poches pleines de pièces d'or ! Le titre intègre 5 rouleaux, 3 rangées et 25 lignes de paiement sur lesquels vous avez la possibilité de placer des mises allant de 0,2 à 25 € par rotation. Avec une telle gamme de paris, il ne fait aucun doute que cette production captivera au maximum les joueurs économes qui sont en quête d'aventures et de sensations palpitantes !
Les différentes bêtes sauvages qui vous entourent, vous accorderont de superbes prix lorsque vous les utilisez pour former des combinaisons identiques. Il y a également les icônes ordinaires de cartes de poker allant du Valet à l'As qui vous octroieront des paiements non moins considérables.
Tentez votre chance dès maintenant en essayant la démo 100% gratuite du jeu ci dessus ou cliquez sur le bouton JOUER POUR DE VRAI !